Research / Development
We are able to develop advanced technologies and products in various fields due to our methods for analyzing and developing products with optimal specifications and capabilities based on our know-how accumulated over the years as a specialist manufacturer of lubricants.
We verify our clients' required specifications and performance and break them down into the elemental technologies. From there we hypothesize, develop and commercialize derived specifications and technologies - this is our original "Kyodo Yushi Method".
Everything links to the efficiency of our clients' product development.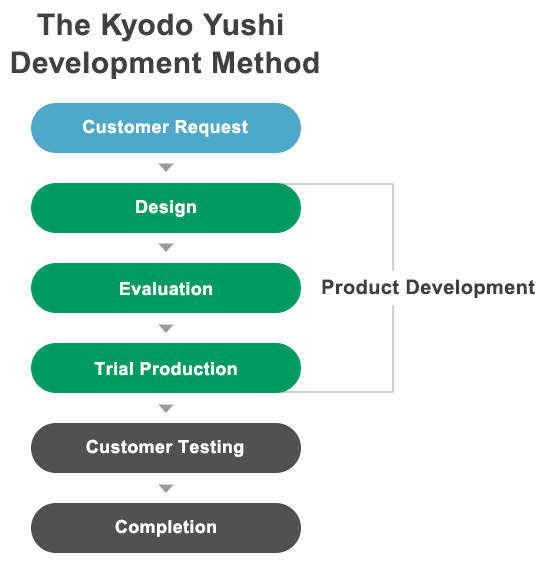 Our Commitment
We research and develop lubricants for many different application fields and make wide-ranged contributions to the industries as a world-leading company.
We keep up the tradition of Japanese craftsmanship, or "monozukuri," and act in a timely manner so as not to miss the germ of an idea of new products.
We moved our headquarters to the same building as R&D Center to foster closer communication between our sales and development divisions and achieve even greater product development efficiency.
R&D Facilities
We conduct reliable product development using our comprehensive testing facilities.